2020 AdventurePix Fall Photo Contest [CLOSED] - WINNERS HERE
---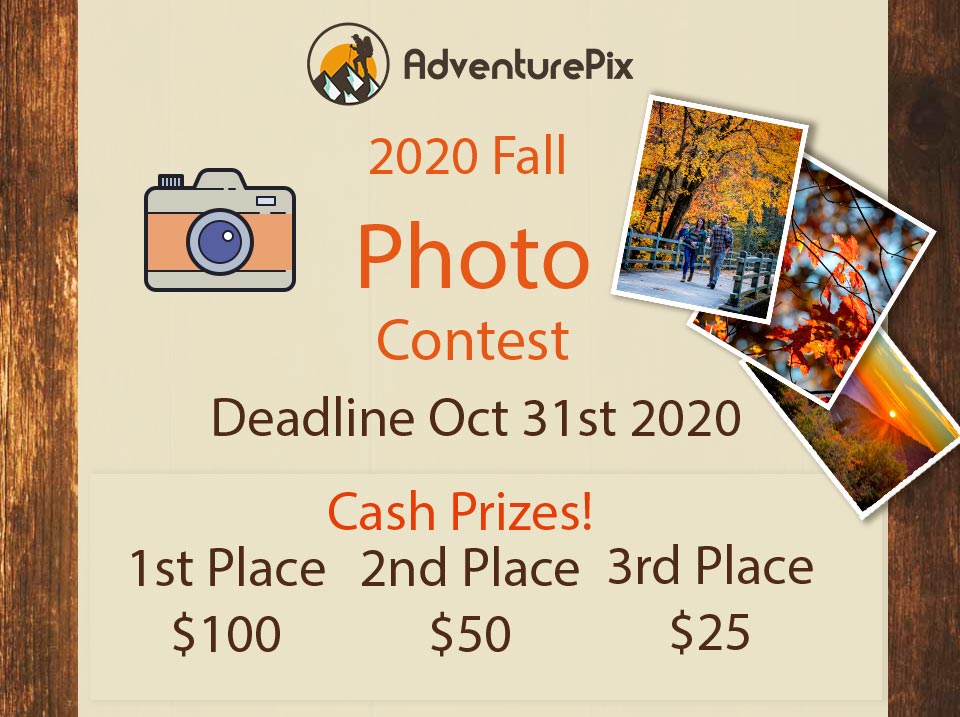 ---
Prizes
1st Place: $100
2nd Place: $50
3rd Place: $25
---
Rules
Submission deadline October 31st
All Images must be uploaded to AdventurePix.com
Limit 3 entries per person
All entries must be tagged: 2020fallcontest
Images must be Fall/Autumn themed. See flyer above for examples.
Have fun!
---
Winnings
Winners will be announced November 7th. Winnings will be promptly mailed out or sent via PayPal.
---
---
Judging
Each image will be judged on quality, originality, composition, and overall look and feel. The likes and comments each image recieves will be taken into consideration.
---
Share!
Please help promote this contest by sharing on your social media sites.
https://adventurepix.com/2020fall
---